All – we discussed many issues last night at the coaches meeting and obviously this was foremost in everyone's thoughts following Simon falling ill at the weekend.
Firstly – we would now ask all runners to carry a mobile phone with them on club runs. It is not mandatory, but we do encourage it. In the event of an emergency alerting Emergency Services as quickly as possible can make a huge difference.
Also – we'd like to make people aware of where locally there are public defibrillator machines. For our typical sessions our nearest ones are at the following places;
Willen Lake Watersports centre
Broughton Fire Station
There is also one in David Lloyd reception should anything occur nearer there.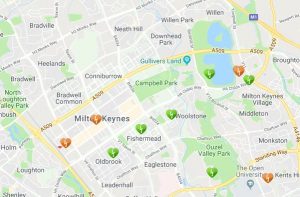 We are looking at first aid provision throughout the club as a matter of urgency, and will update ASAP.
If anyone has any follow up issues please email HeadCoach@mklr.club or Chair@mklr.club